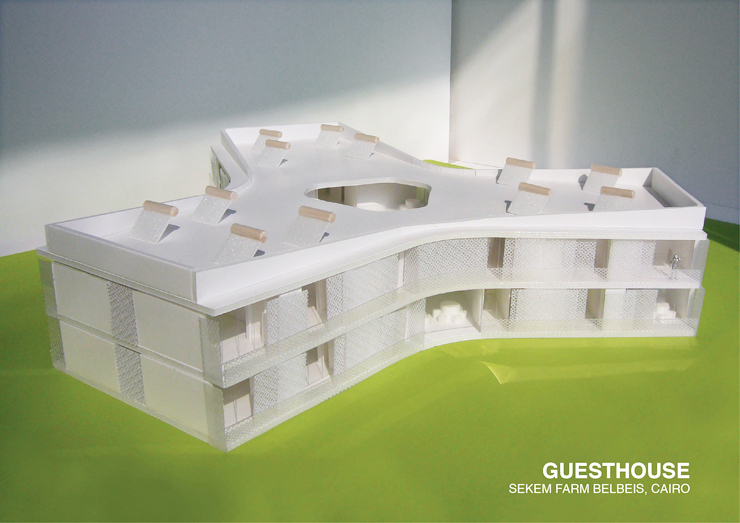 Sekem is regarded as an outstanding world-class, socio-business corporation. In December 2003, the Right Livelihood Foundation awarded Sekem and Dr. Abouleish the prestigious 'Alternative Nobel Prize'. Sekem's mission is to achieve sustainable development while assuming corporate social responsibility and human development.
In its profitable enterprises, Sekem Group is involved in:

- The application of biodynamic methods of agriculture, which are based on organic cultivation of vegetables, fruits and crops free from the use of any chemical fertilizers and insecticides.

- The manufacture of large varieties of organic products - natural phyto-pharmaceutical medicines, organic foodstuffs, and naturally grown fabrics.

- The distribution and marketing of organic products in partnership with farmers, vendors and consumers according to the 'Fair-Trade' principles.
| | |
| --- | --- |
| | |

Next to the agricultural production buildings, where around 2000 Egyptians work, is a beautiful park where Dr. Abouleish and his family lives together with the European staff in a small settlement of freestanding villas.
The fertile enclave in the rough desert attracts a lot of foreigners from all over the world. They are usually hosted in the famous Roundhouse, the first building of the farm designed by Dr. Abouleish himself.
SInce more and more people want to see the succes of Sekem, the spatial capacity of the guesthouse is exceeded.

The site for the new guesthouse is situated in a medow framed by large trees.
| | |
| --- | --- |
| | |

The building should fulfill the ecological ambitions of the company and is therefore conceived as a 'passive house'. Double brick walls as thermal insulation and a balcony zone with perforated sunblinds work as natural climate buffer, the three wings of the guestrooms are naturally ventilated by the inner patio.

Warm water is supplied by solar water heaters, a well working technology that is already used on the farm. For the air conditioning a new energy ground source storage is invented.
The spatial concept of the solitary two-storey building forms a symmetrical tristar with tilted attic walls.

During the process the shape was strongly altered by Dr.Abouleish and the realized volumn as shown on the photo hardly resembles the initial project.